Tuned up Beretta 92. 9mm
Very accurate. I was shooting small pests at as far as 15 meters with it in 2017.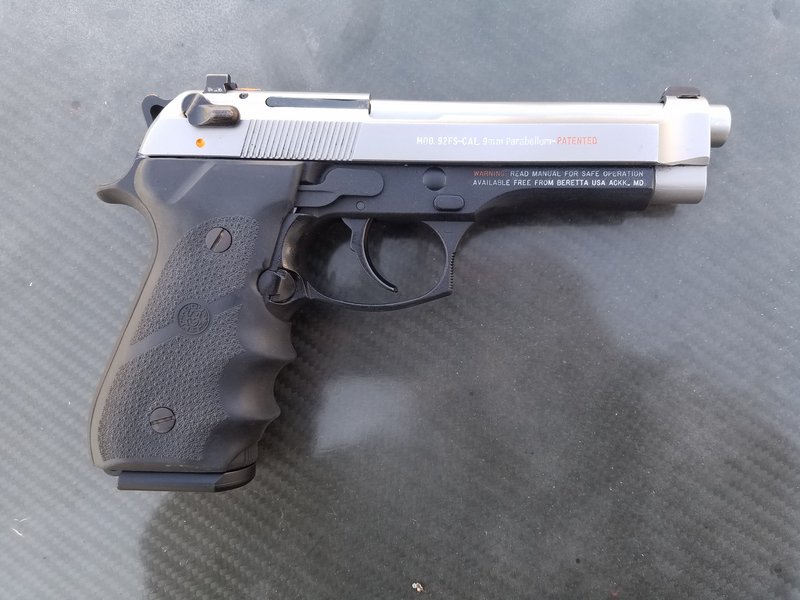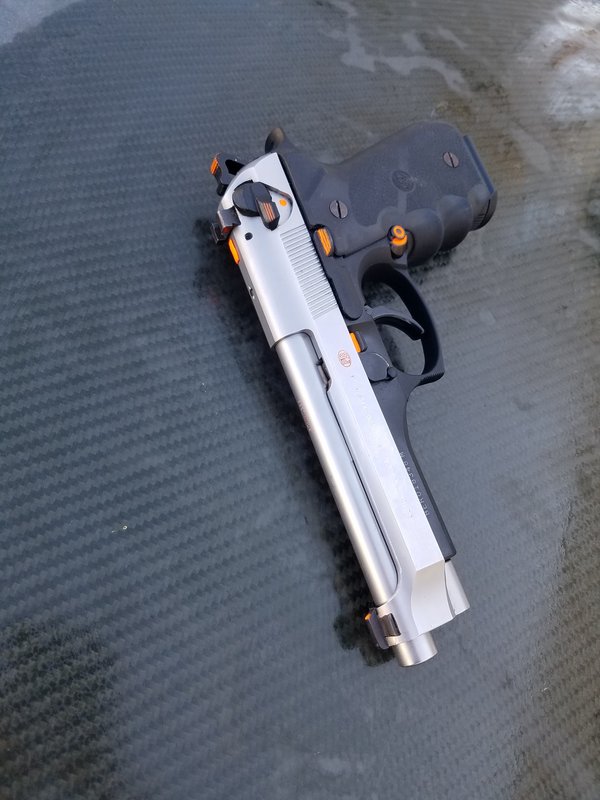 Tuned Beretta 96 Brigadier. 10mm
Same tune up and accuracy as the 9mm but at longer distances. Can easily hit the dead zone of human silhouette targets at 100 yards with the right ammo just by aiming at the head. But I keep it handy for bears and other large dangerous animals.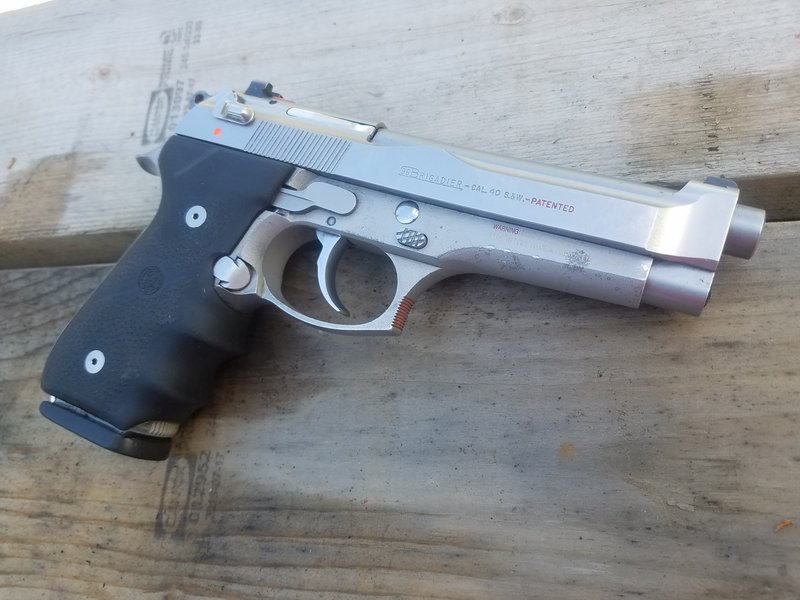 HK USP. .45ACP
My every day carry gun.