My own knife collection is pretty terrible at the moment and mostly just kitchen stuff. But these are some of the knives i've made for other people. All of these blades were made from 1/4 inch thick steel. Cocobolo wood, brass or aluminum guards and hilts. All with hand refined convex bevels and all but one or 2 were made out of 1095 steel.
A dagger i made to order for a family member. I believe it took around 90 hours to build.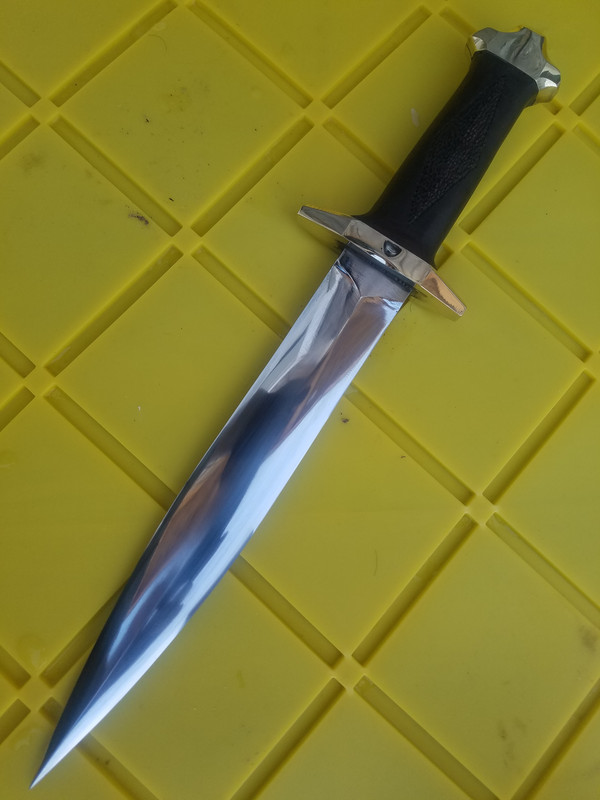 One i made specifically for Alaskan hunting using feedback from local hunters. Ironically it sold out of state to someone planning to move to Alaska so he can hunt in Alaska with it. Lol.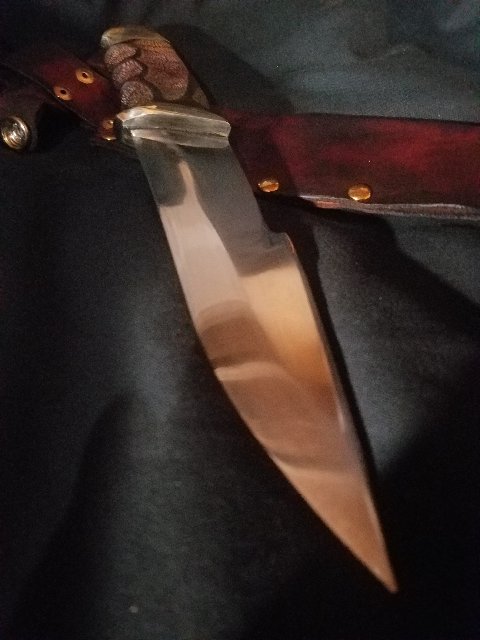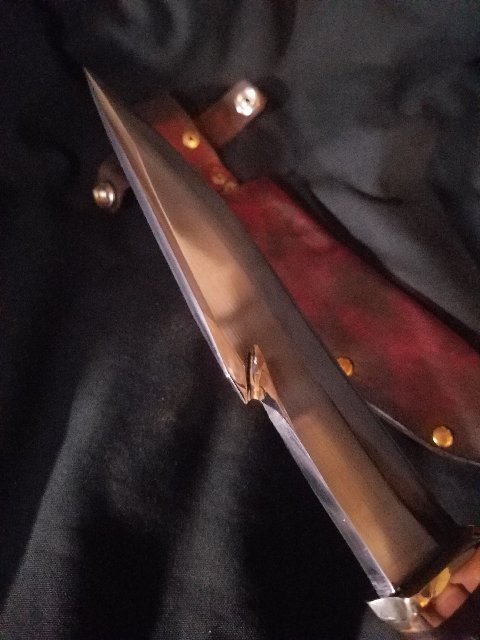 Another hunting knife.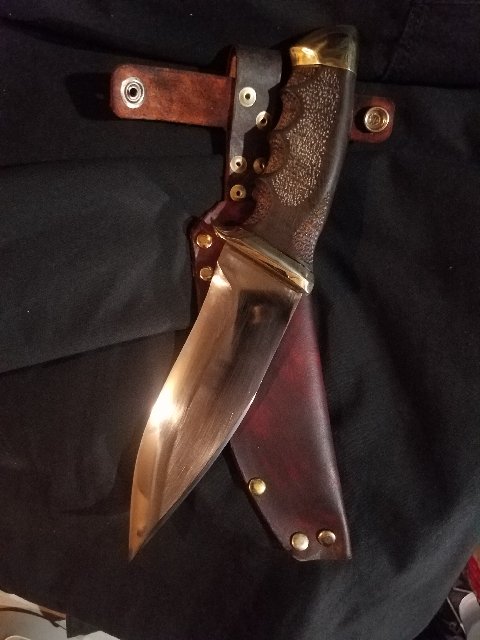 Biggest knife i ever made. It's a foot and a half long and at least twice the size of crocodile Dundee's knife. It was made to order as a self defense weapon for a trucker who's company wouldn't let him carry a gun but was ok with a knife. By design it handles like a sword. It's the largest knife i ever made hut not the largest blade.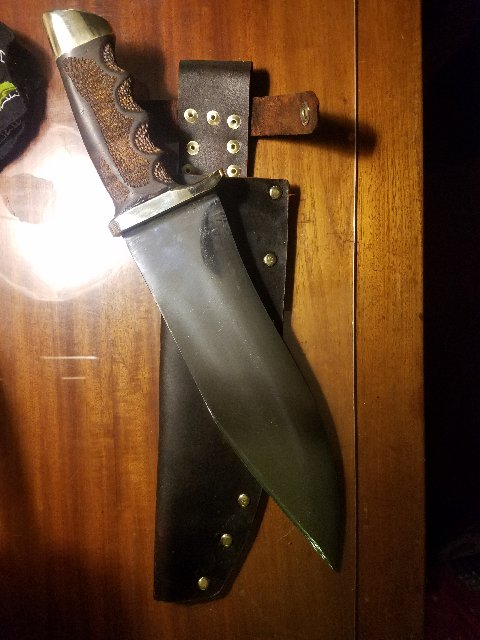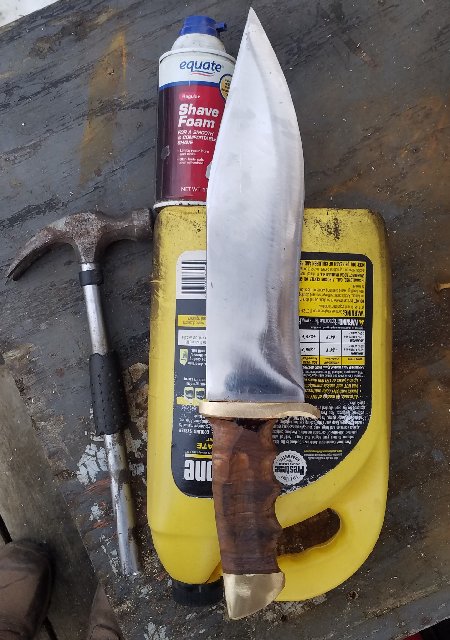 This was made for a good friend. I took the photo along with a couple more before i oiled the handle but never took any further pictures.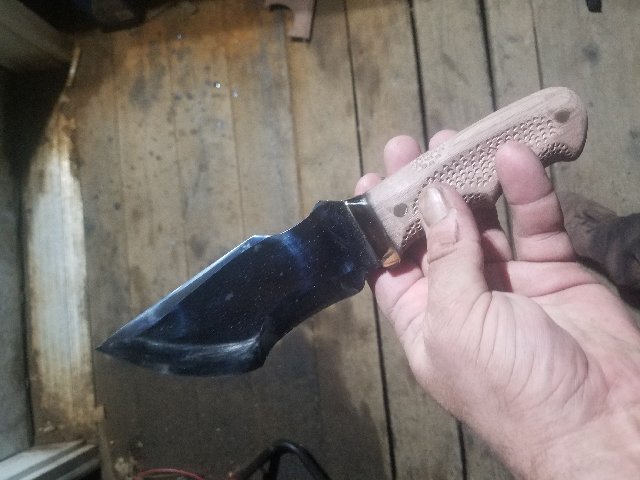 This is bigger than it looks. It was sold to a local and i fitted it to the hand of the person who bought it.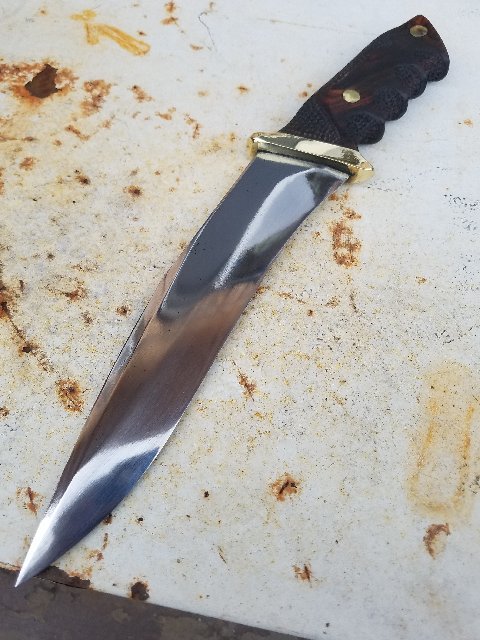 Let me know if you wanna see more of this stuff.