vepr wrote:
GunFun wrote:
That's reasonable. Especially the sentiment that these get crap for not running everything, when they run stuff most of the semis out there won't run either, and they actually have a broader window of function.

I suppose I should put numbers on what I am saying. Specifically, I am stating that S12 V12 and K12 ought to be able to run 3 dram and up without compromising durability or reliability with the hottest loads. Some will be able to edge toward 2.75 dram stuff if they are really smooth. There's no good excuse not to have that level of reliability. It should run 3 dram with the limpest of wrists/shoulders all day long. These can do so, and it makes them way more versatile than most of the semis out there, which tend to be tuned to either run hot or mild, but not both.

I think part of the problem has always been that people don't pay attention to what their ammo is. for example "Vepr" just said his both run "federal bulk pack". I am sure he knows what he is buying, but if someone new reads that, or he tells a friend with a new gun to pick that up for his new vepr, It seems to be about 50/50 that he will get the federal bulk pack of 2 3/4 dram or lighter stuff, insted of the 3 or 3 1/4 dr eq stuff. Huge difference, but we are sloppy with what we say, and that is what leads to the experiences that make people rage quit on kalashnikov shotguns. go to one match where you just bought 500 rounds of the wrong fuel, and you just leave mad and ready to buy a $35 kit which won't change the fact that you are buying the wrong ammo, and you just put a hammer shaped like a trapezoid in the gun.
Trapezoid shaped hammer
I know a guy who bought like 1000rnds of cci colibri .22 for his 10/22 cause it was cheap. And one day he's like "man my 10/22 doesnt cycle worth a damn, its like a bolt action". I asked him what ammo he was running and he told me he bought 1000rnds of cci colibri
I told him that ammo doesnt even have powder lol, the bullet is propelled by the primer only (at very low velocity) and is intended to be manually cycled. Basically a low noise, super low velocity, training round. Thats great for teaching a young child to shoot a bolt action but it wont cycle a semi auto.
Yes to be specific, 3 dram federal bulk pack in the 100rnd boxes have run for the most part reliably in every factory stock, out of the box S-12/V-12 that I have personally fired. I have not attempted to fire bulkpack loads less than 3 dram. "Low recoil" defensive buckshot was not reliable in these same guns (cant give specific % of failures, it was enough to dismiss further use though). Full power buckshot (wolf, remington green box, federal le flight control, winchester military) not labeled as "low" or "reduced recoil" have all run nearly 100% in all S-12/V-12's I have fired personally as well as various slug loads (reminton slugger, brenneke K.O. etc..).
I've seen a fair amount of low recoil buckshot which wouldn't even measure 2.5 dram equivalent.-- and that is if the stuff goes as hot as it is claimed on the labels, which I doubt.
It's weird to me that people who shoot at clays with 3 dram ish birdshot somehow think an ounce (8 00b pellets) moving at ~1100 FPS is some brutal world wrecker, because it says tactical, or is an item sold to cops or soldiers somewhere.
Dude- your shell is less potent than the one I use to poke holes in quail! I don' think you need to worry so much about recoil.
That and the recent popular fixation with minishells which don't cycle reliably in any gun. I have a couple technical videos on reloading shotshells. Basically trouble shooting if your shells ain't coming out right. In the last year or so, maybe 1/4 of the questions have been about 'but can I use this to make mini shells'.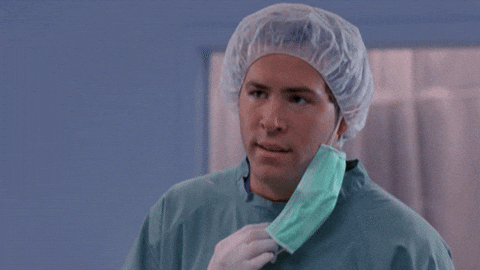 _________________
P.M. me if you want help:
modify or fix your gun
shotguns, some gunsmithing, reloading, fabrication, knife making, etc.
I'm a firearms/NFA attorney in Wa. Let's combine business, pleasure, and stamps.
http://www.youtube.com/user/armaggedonite