Gents,
Thought I'd share a quick review on the PO4x24P-2
I had written a long time ago of a prototype optic from BelOMO called PO4x24P which at that time was an interesting and rare optic. I thought it had potential for AK's but in classic BelOMO style it ended up being on the heavy side when mated to a typical Russian side rail mount...almost as heavy as the PO 3.5x21P.
Years later BelOMO has produced a new variant called PO 4x24P-2...this time with an integral AK mount. After getting to play with this at the range the other other day I instantly fell in love with it...definitely the best overall magnified optic that BelOMO has put out in the US so far, in my opinion. This optic is lighter than than PO 3.5x21P and is smaller but still packs the same amazing glass quality and an excellent field of view. It's actually so compact that it is nearly the same size as 1P78 Kashtan, and (for BelOMO) is amazingly lighter by a half ounce. (23.5 vs 24)
One of the great things about PO 3.5x21P is the excellent reticule design which allows you to use the boresight cross to zero at 100m, then use the large chevron for actual shooting thereafter. By doing this PO 3.5x21P automatically gives you the
400m zero concept
that the AK74 is intended to use. PO4x24P-2 has the same reticule and will be just as easy to use. I for one always loved this about PO 3.5 but all things considered it's on the heavy side and the effectiveness of the reticule is offset by the weight of the optic. These days you can have your cake and eat it too though because PO4x24P-2 is so much lighter. Basically think of it as an evolutionary improvement of PO 3.5x21P. It's also battery illuminated in classic BelOMO style.
I have to say I think this is a very well designed optic and a serious contender to Kashtan. If BelOMO's track record of importing holds true it is likely that these will generally be more available than NPZ has been, so I am hopeful that PO4x24P-2 will be brought in large numbers like PO 3.5x21P and will be as common.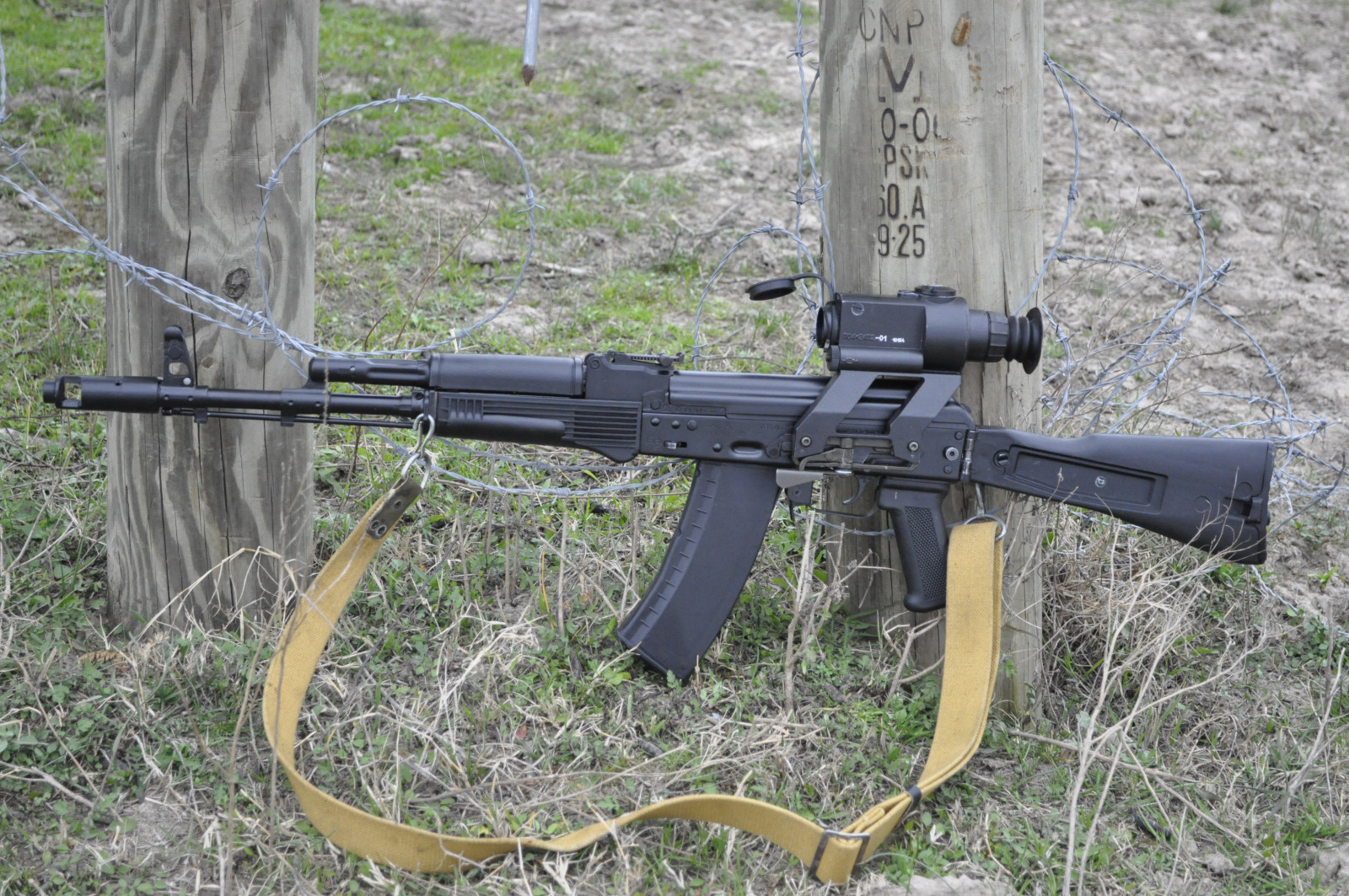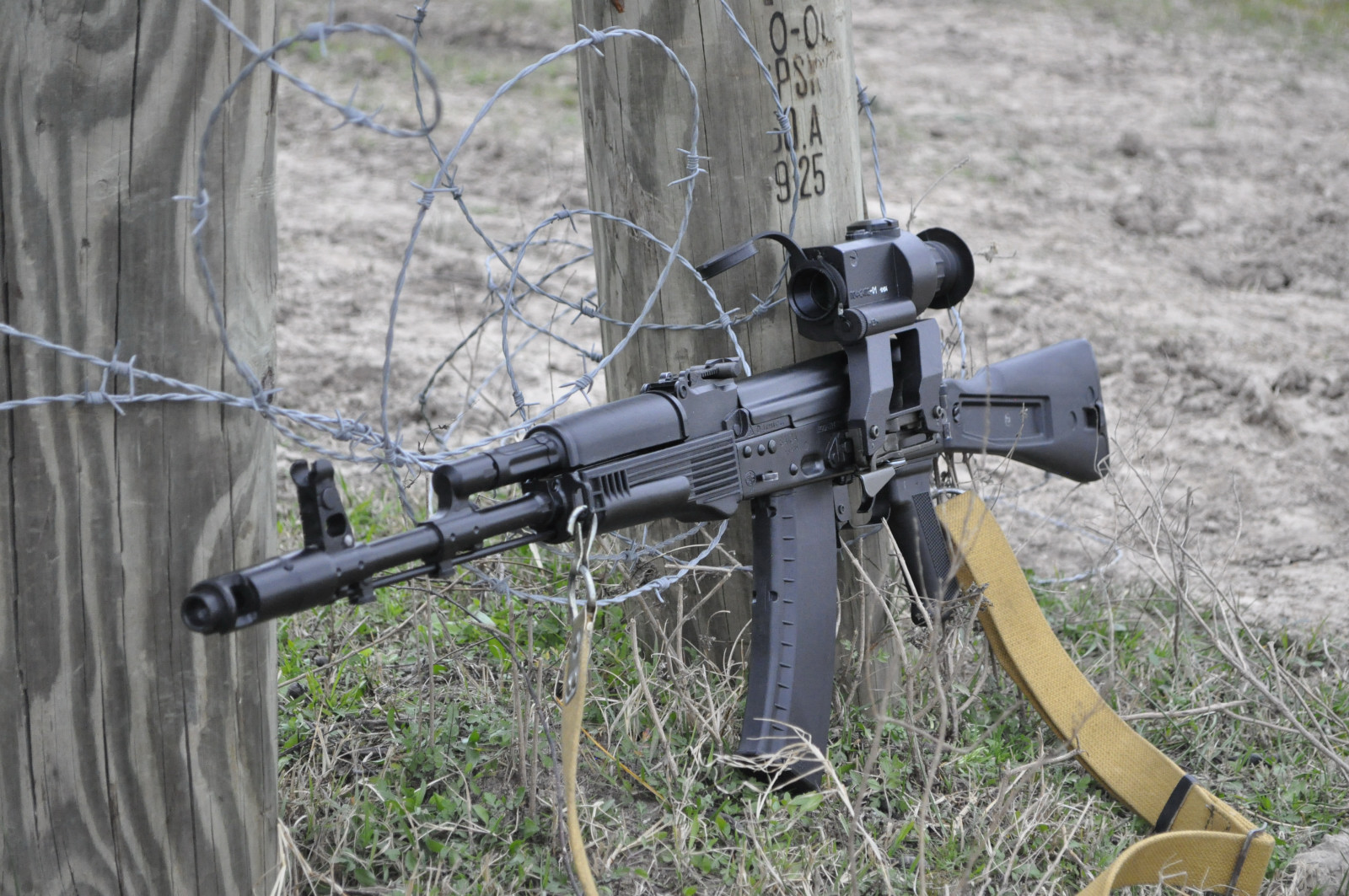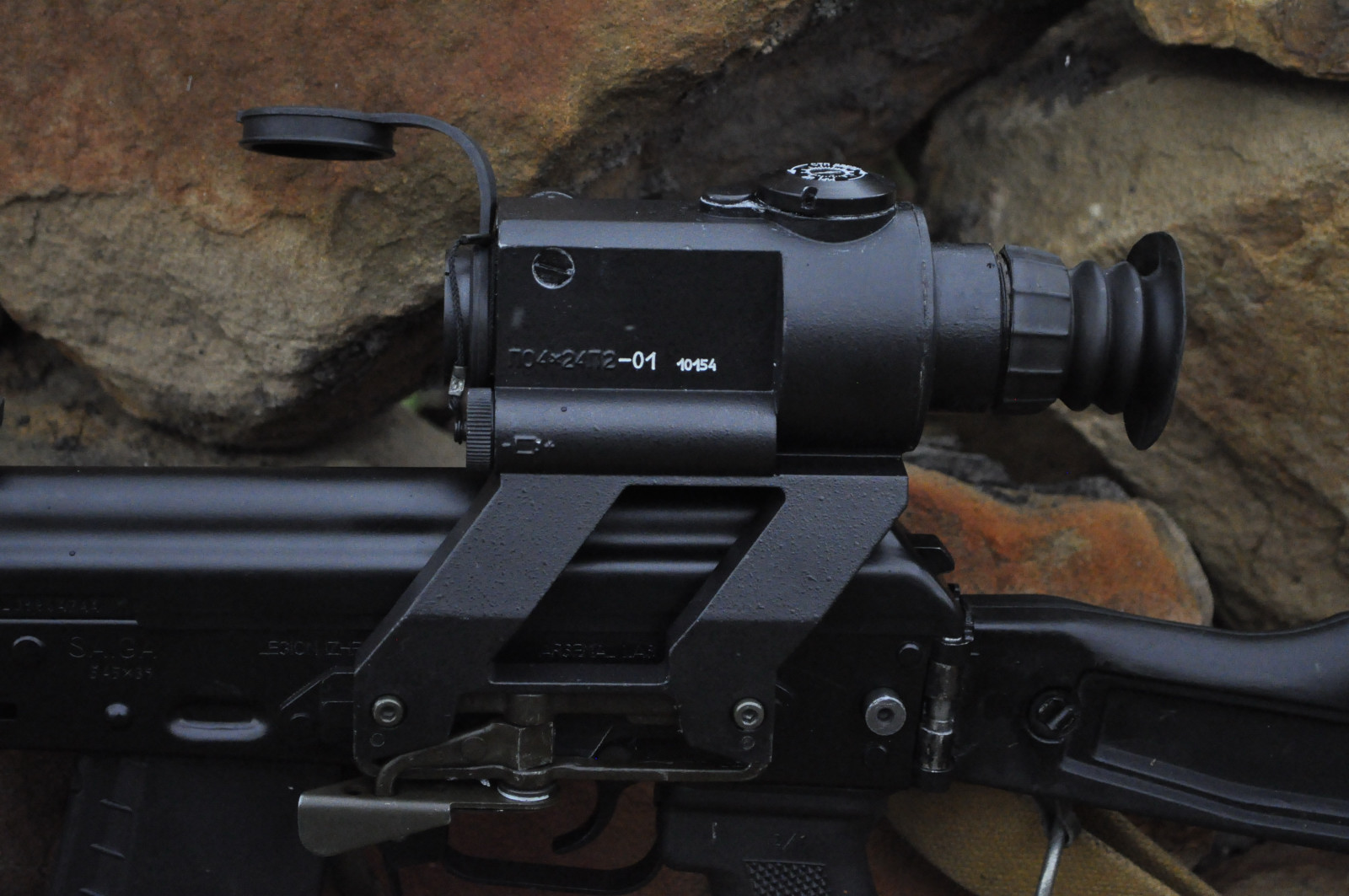 PO4x24P2-01 AK Mount with prototype Weaver mount (Shown on Midwest Industries rail)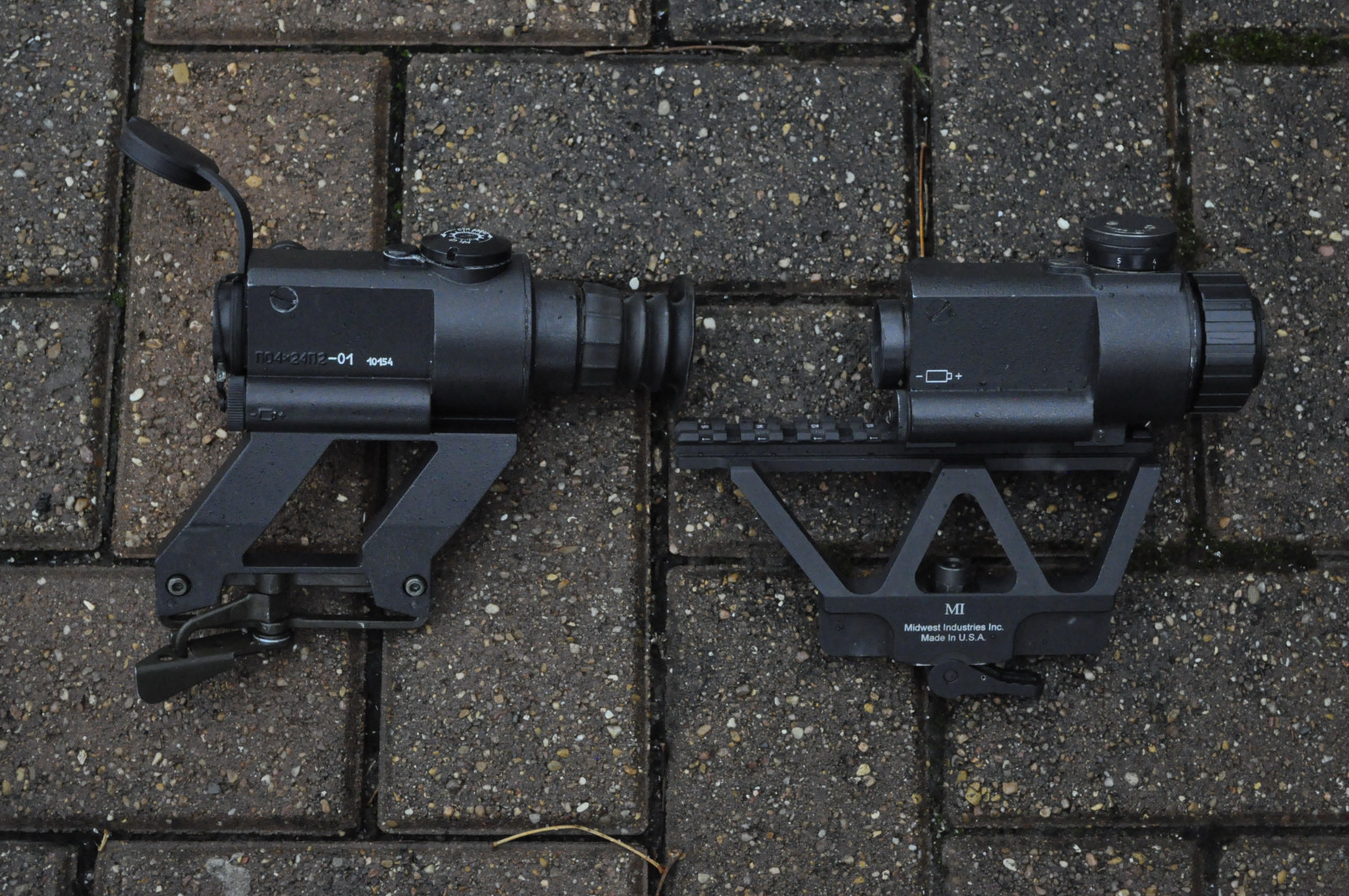 Excellent reticule design. You can see the standard height based range finder as well as the width based range finder. Older soviet optics used 1.7m as the height of a standard man but new designs changed to 1.5m because soldiers tended to align the range finder from feet to shoulders instead of feet to head as originally intended.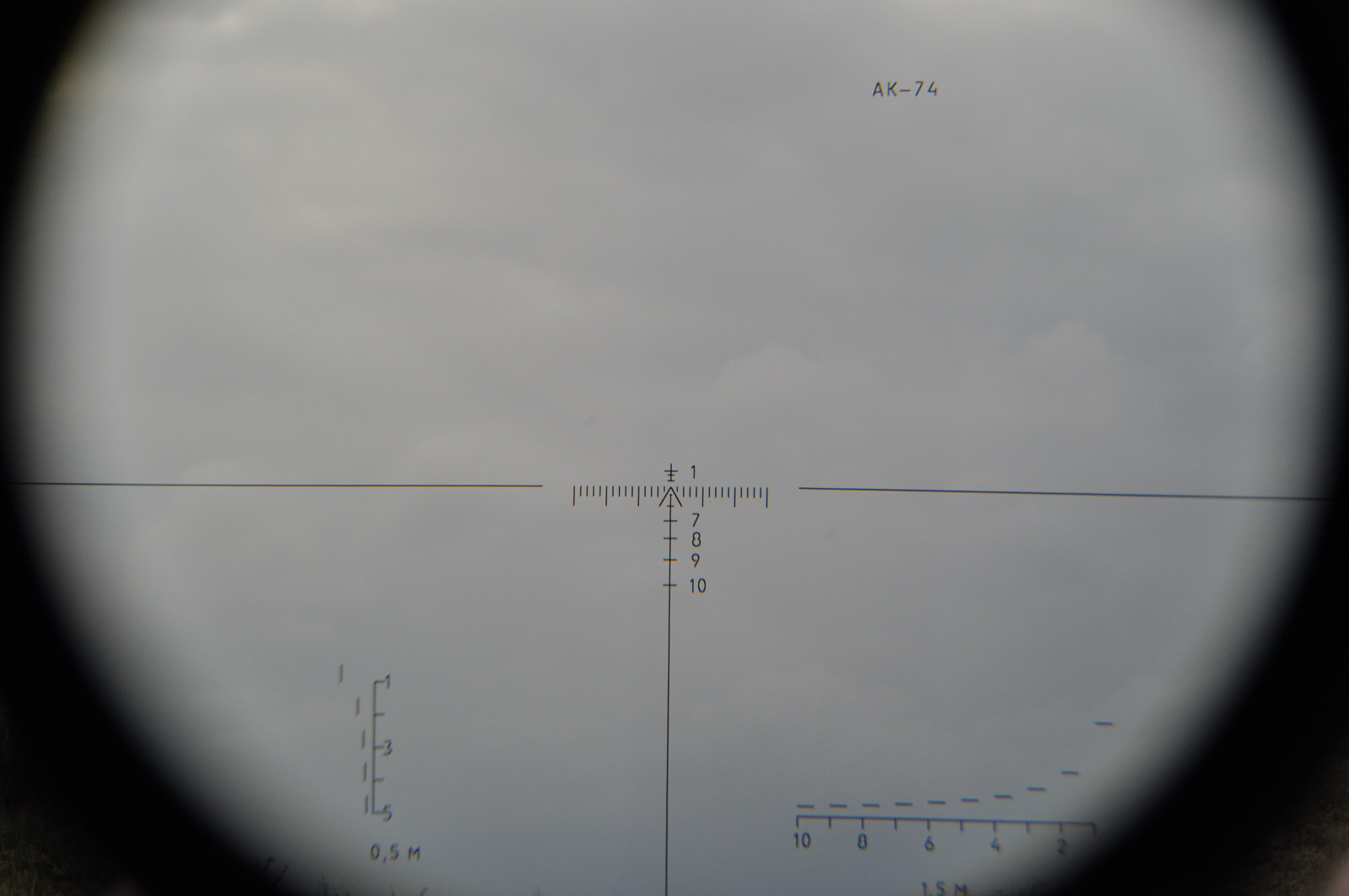 Comparison of
PO 3.5x21P
(top), PO 4x24P Weaver on NPZ (left) and
1P78 Kashtan
(Right)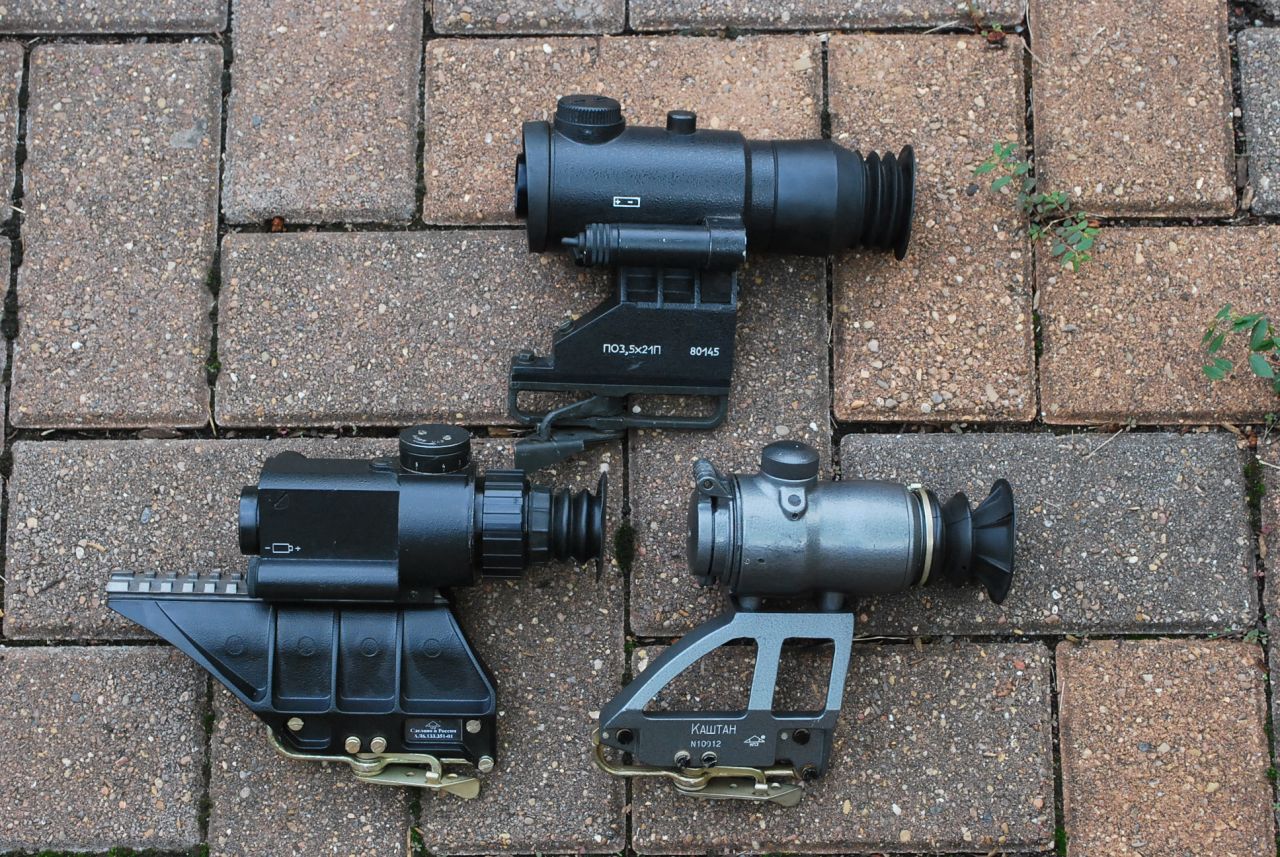 Weaver version with NPZ mount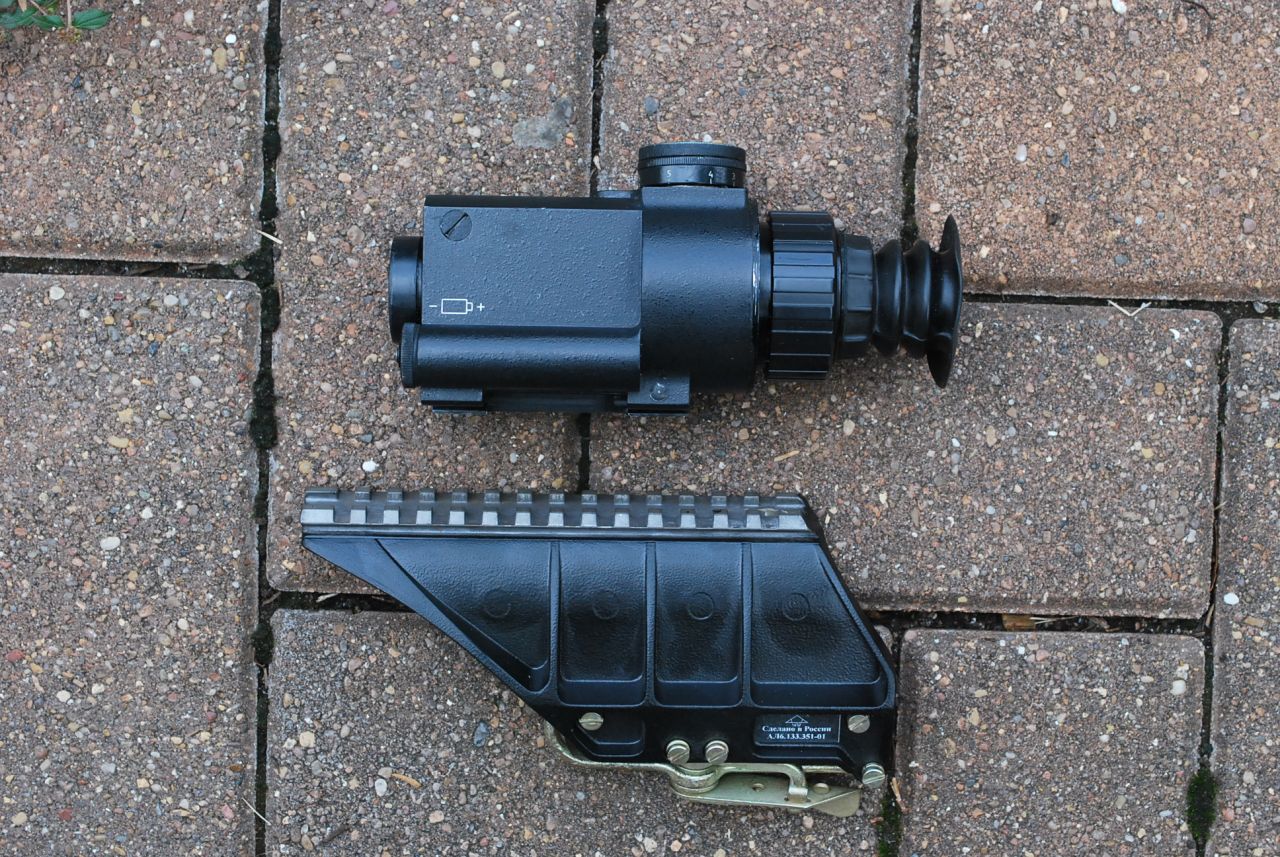 If you like 5.45 AK optics I think this will be a definite keeper. Hopefully there will be 7.62 versions brought in at some point. While I don't know if they are available right now BelOMO typically does manufacture them and they trickle in here and there.
Also forgot to add but you can cowitness the PO 4x24P-2 with the Trijcon RMR08. This is a much smoother combination than PO 3.5x21P and AKSU (though obviously these are only a coincidence) that I discovered fooling around with the optics.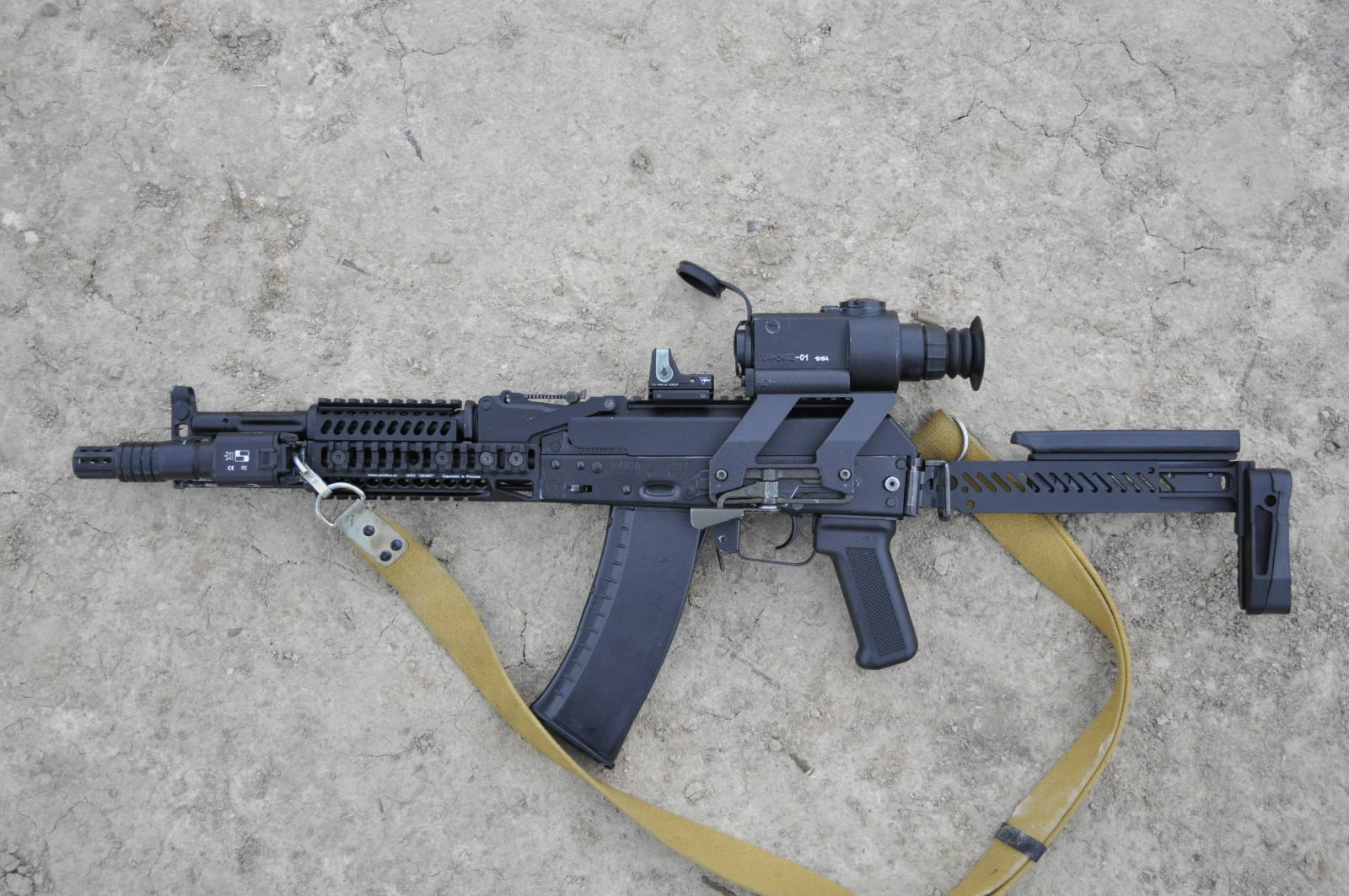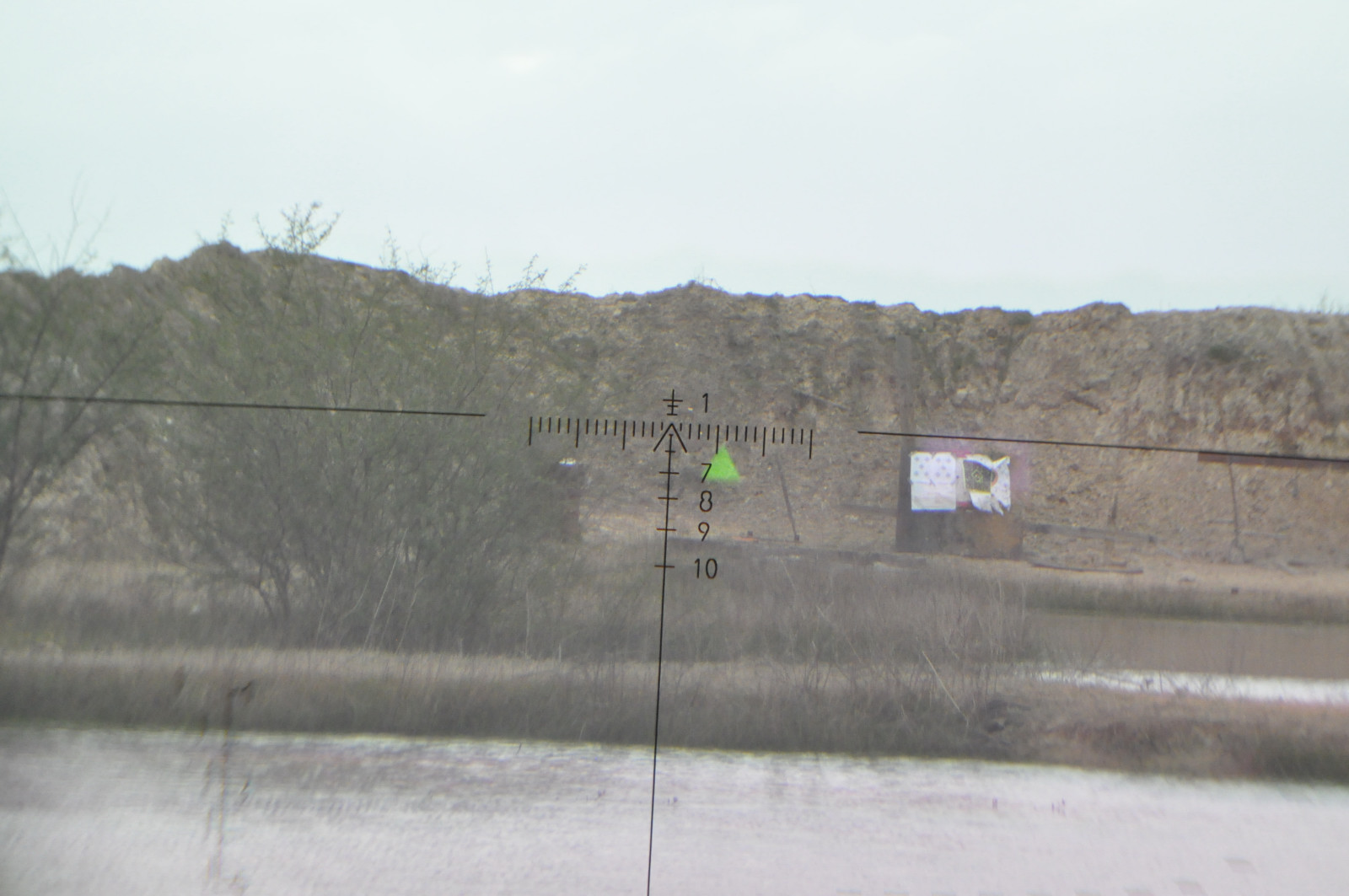 I experimented a long time ago with the PO 3.5x21P and AKSU with T-1 Aimpoint on the Stormwerks rail and it worked out even though heavy and somewhat weird looking.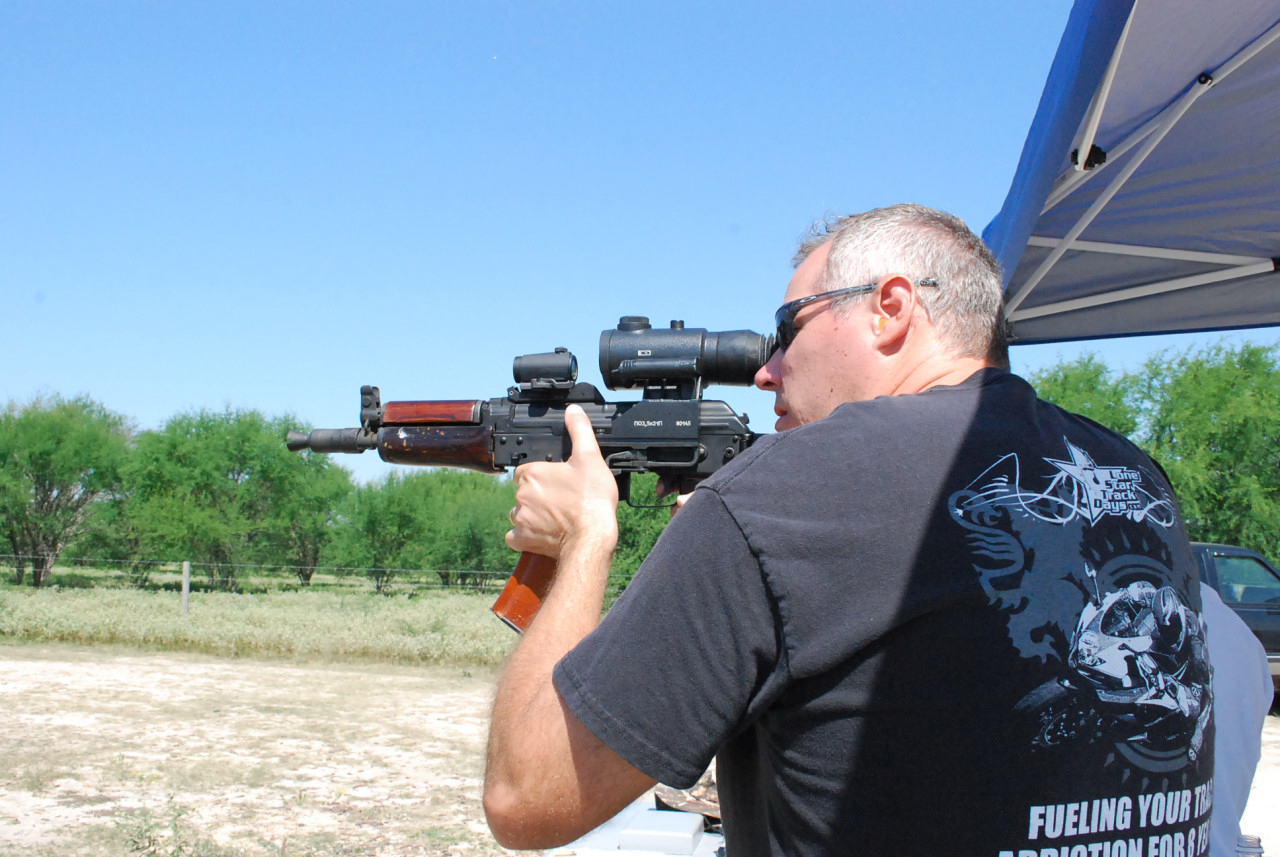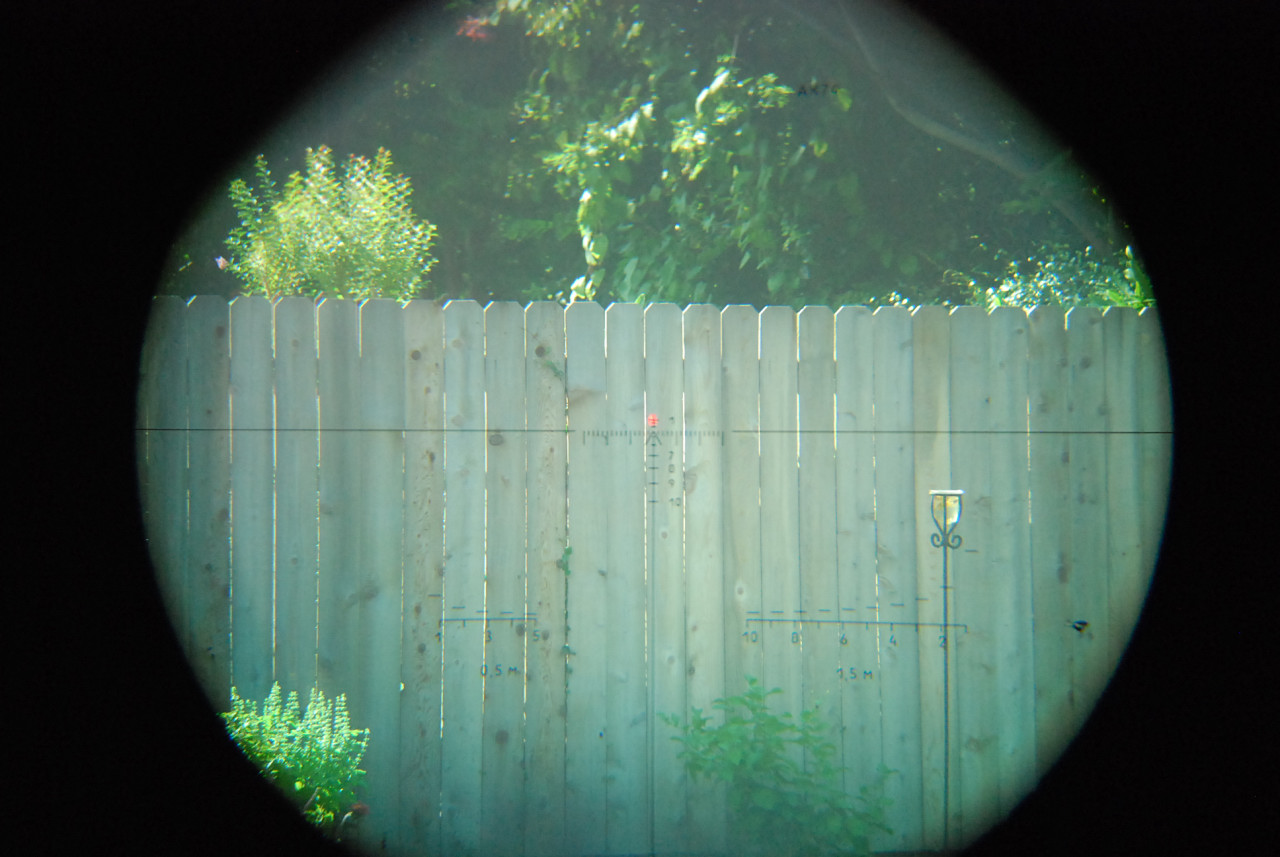 Z