I'm posting this here due to the responses on another thread that this information is not out there. I thought it was common knowledge that this conversion is possible; that's why I originally took the plunge myself. I was going to originally wait for the SGM ten round magazines to come out, but when they did, the reviews were that about half of them did not work properly. So, I decided to go ahead and convert it to take m26 mags. I would not attempt to do a conversion to a staggered-feed magazine like a PSL or SVD. Possible, I'm sure, but IMO not worth the extra effort or cost. The m26 mag is almost like it is made for this conversion. The "lug" on the bottom of the bolt just fits between the feed lips and gets more than ample purchase on the case rim. The front of the magazine buts up on the trunnion shelf at just the right height to aim the bullet nose into the chamber. No mag alterations are necessary, although you could weld typical ak-like tabs on them if you want to do less work on the gun itself. The magazines are not the best quality, but not Pro-mag bad either. The unique floorplate would make it easy to shorten the magazine if desired.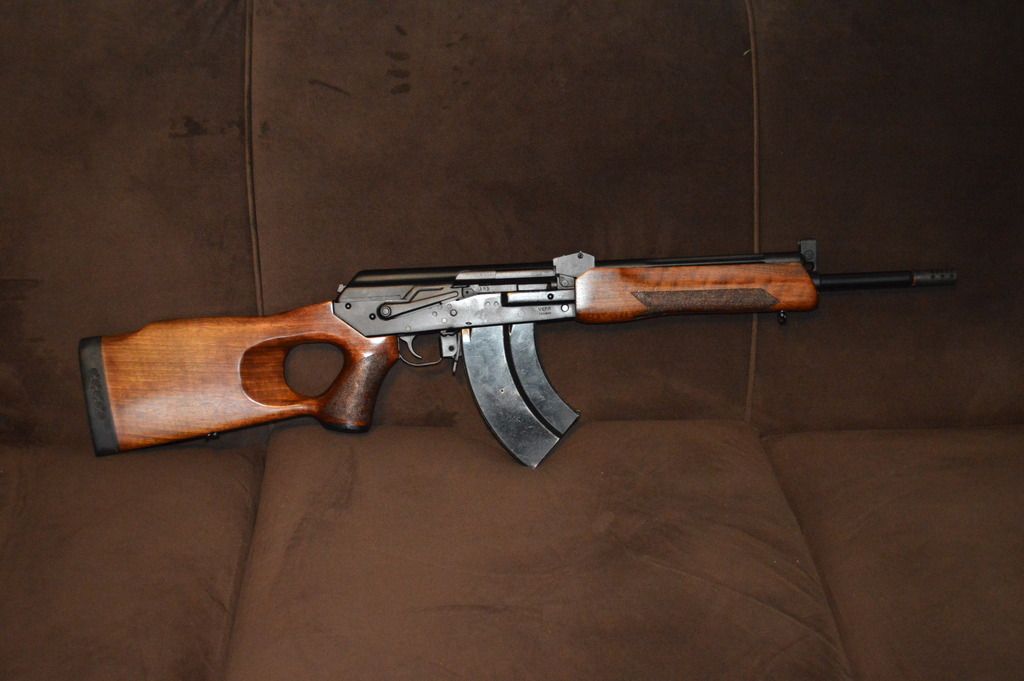 How God intended a Vepr 54 to be...
Plate welded in front due to factory mag being longer. Plate is just thin enough to wedge in between receiver and trunion.
Metal plate added to prevent aft movement of the magazine
Metal plate added to mag release to extend it to notch in magazine.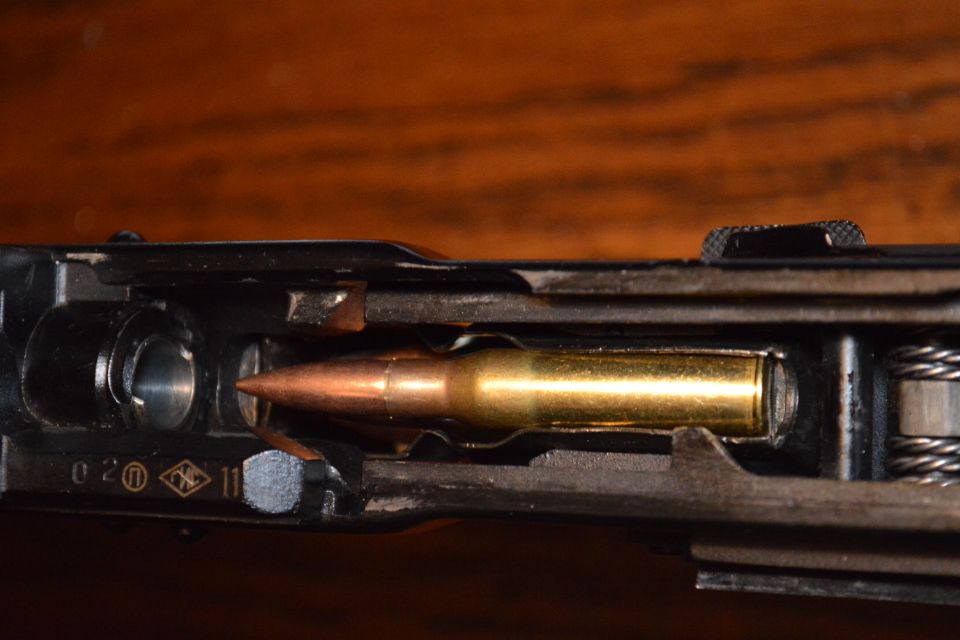 Difficult to see, but two plates added to lower flanges on rails to brace magazine against lateral movement.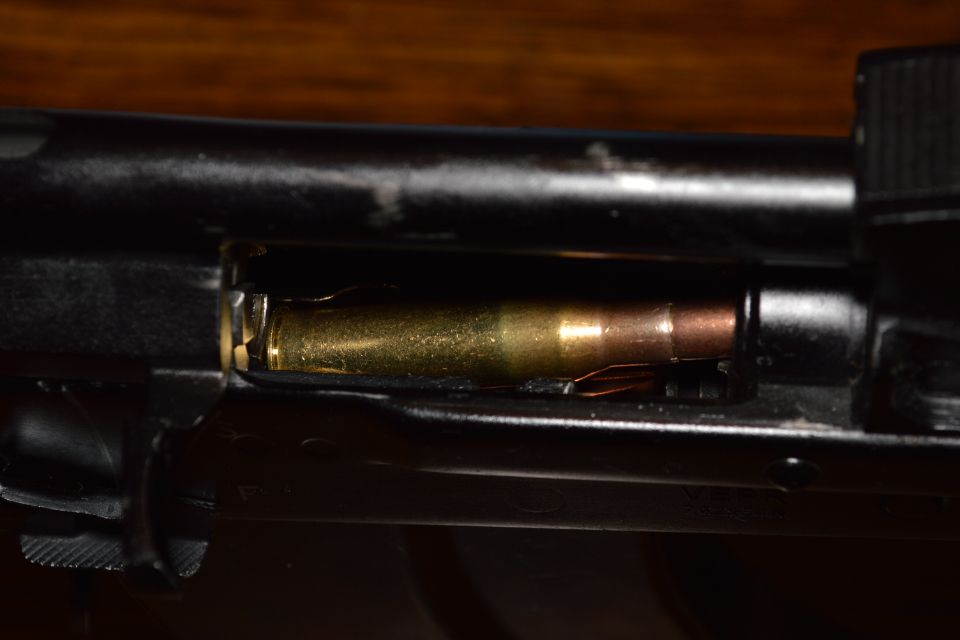 Cartridge being stripped from magazine by bolt showing relationship of the three with respect to each other.
All in all, it is a fairly straightforward process. Open up mag-well. Add front plate. Add side plates and file down until rear of magazine comes up high enough in relation to the bolt. Add plate to mag lever and file to fit. Add rear plate and file to fit. Done this way, the magazine is rock solid. Does opening up the mag-well weaken the receiver? Of course it does. After all, removing metal does not increase strength. How much? I don't know. The gun still feels plenty solid. I'm not concerned about it. You could weld braces inside the receiver but I currently don't see any need. Hope this helps.