For the factory mags I ordered up a Condor MA24 holder.. its open top..
SGM 10 on left, Factory 5 round on right.
With a 1" or so insert to boost the 5 round up abit..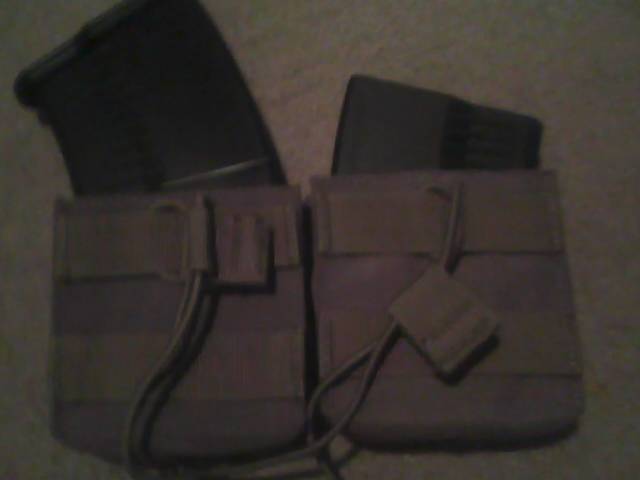 Just enough room to get the 5 round in side-side.. just a hint of snag on 1 seam which didn't seem to bother me.. this is brand new and will wear in.
I think this is good option on the not-custom low cost for the 5 round mags..
The 10 Round may stay in place without the bungee (as it will be sliding off the mag anyway) but I need to load it up to test that with some weight and giggling it..
The 10 round does seem to sit far enough down in as not to fall out.. so for you guys that don't get shot at this may work for you.
_________________
YouWon'tHearItComing..
Navy Vet 88-92, NRA Instructor
BCM AR Middy [Shelly]
Glock 30, Marlin Papoose
http://www.RioGrandeArms.Com