I replaced my factory front post with the KNS 0.052" standard post..
Amazing how a small amount can help the picture..
KNS on left.. Factory on right (0.075").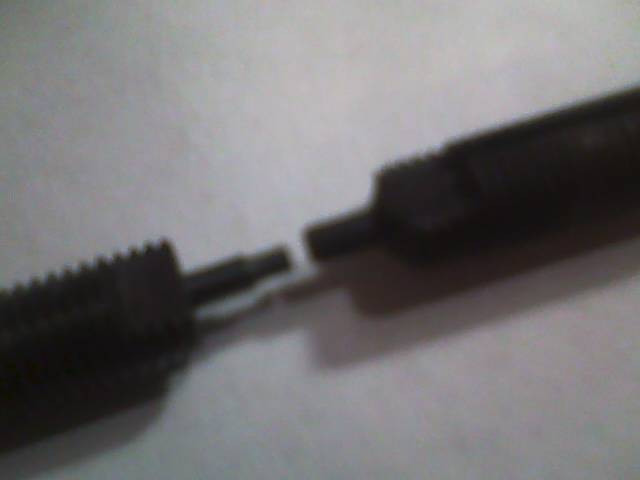 I used a caliper to measure the depth (from the top of the post 'ears') of my factory post.. was 3.06mm..
Installed the new one and put at the same 3.06mm..
I'll have to see if my groups tighten up with irons abit from the 'bag'..
_________________
YouWon'tHearItComing..
Navy Vet 88-92, NRA Instructor
BCM AR Middy [Shelly]
Glock 30, Marlin Papoose
http://www.RioGrandeArms.Com