I shot about 75 rounds of the 182gr surplus yellow tip ammo 2 weeks back..
Me blasting away at 100 yards at a 12" shoot n c.. was the first run before adjusting the sites..
This is a 6" shoot n c after some adjustment.. This is two groups of 5 shots each at 100 yards..
Not great but factory trigger and irons.. 4-5" groups..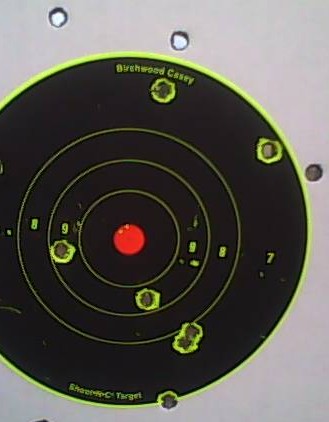 Busted like 4 clays at 100 yards as well..
I just ordered some 147gr surplus from Grafs to test hopefully next weekend head-to-head with a G2 trigger installed.. stay tuned..
_________________
YouWon'tHearItComing..
Navy Vet 88-92, NRA Instructor
BCM AR Middy [Shelly]
Glock 30, Marlin Papoose
http://www.RioGrandeArms.Com