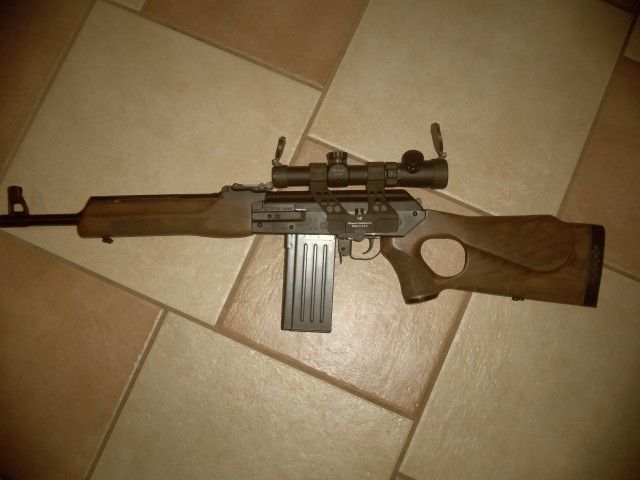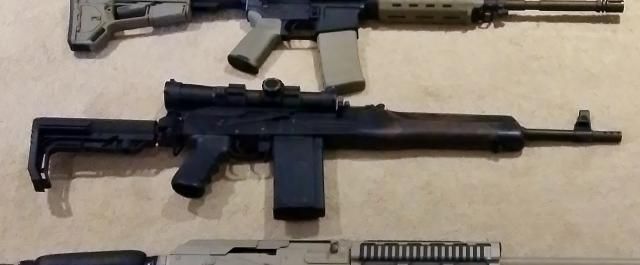 Ordered a Blackhorse Arsenal Dragonuv handguard a year ago....yeah still don't have it. The guy seems to be making some progress and if I get it , I get it, if not well same boat as a lot of other people. spoke to him a few days ago and he offered to ship the handguard he had in stock or I could wait for some new bracket he is making, he posted some images of the wax cast for the bracket so who knows if it'll ever happen?
Also been sitting on my hands waiting for the Krebs Keymod extended handguard they are eventually going to release for the Vepr rifle.
Currently rocking the OG handguard I tried painting with black stove paint, that didn't work the finish stayed "powdery" and would rub off when handling the gun. I liked the flat black look so i tried Plastidip and it was great...until I took it the the range and it started peeling off. The resulting patina finish is where I rubbed off the plastidip and degreased the handguard resulting in a hand rubbed distressed black finish exposing the wood in the areas with wear. I may change to a different scope mount to add a slightly more powerful optic like the 2-10 x 32 Vortex PST. The Midwest Industries mount is awesome for the 1-4 scopes and the Hi-Lux/Leatherwood CMR is a nice scope for the money.